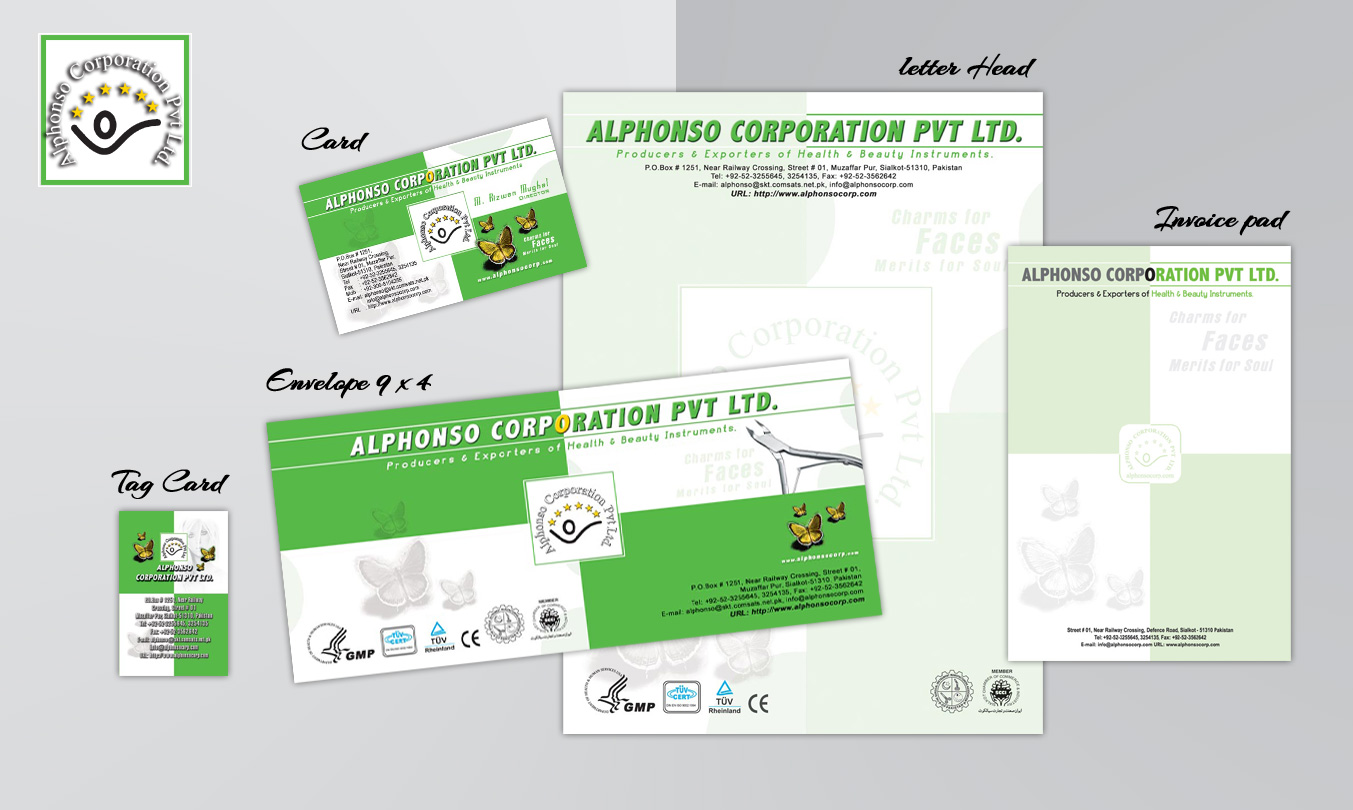 ALPHONSO CORPORATION (PVT) LTD

BUSINESS CARDS

1. Business Card, 4 Color, on 310 with Matt finish.

2. Envelope, Size 9x4 inches (Letter size), 4 Color on 115gm Matt paper.

3. Letter Head, 4 color on 115gm Matt paper loose pack.

4.Writting Pad, 4 Color printed on VRG 80 gm paper, pack of 100 slips

5. Tag Card, 4 Color printed on 260gm Matt finish with Hanging punch / Hole.